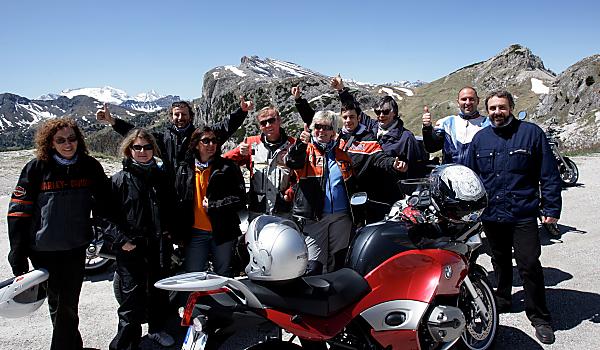 Dolomites Tour Ride
Your motorcycle holiday in the italian Dolomites
Experience an unforgettable motorcycle holiday in the breathtaking Dolomites of South Tyrol! Our guided motorcycle tours offer you four exciting and varied routes each week that take you through the picturesque landscapes of this unique region. Our expert guides will accompany you on your tours and make sure you discover the most beautiful places and attractions. We attach particular importance to your safety and ensure that you can always ride relaxed and stress-free and enjoy your motorcycle ride to the fullest. Whether you are an expert biker or a beginner, our tours are suitable for all levels. We offer a variety of routes ranging from relaxing scenic drives to challenging mountain roads. Book your Dolomites Tour Ride now and experience the motorcycle holiday par excellence in the Dolomites.
We look forward to accompanying you on your journey and giving you unforgettable memories!
What's included?
7 nights in a 4-star superior hotel
(longer or shorter stays are of course possible)
3/4 wellfeeling board
Free access to the SPA center and swimming pool
3 guided motorcycle tours
1 The famous 13 passes guided tour
1 Dolomites Tour Ride T-Shirt
1 Road map of the Dolomites
1 Dolomites Tour Ride Trophy
New friendships
Lot's of fun
Unforgettable emotions
Memories for eternity
Activity program for non-motorcyclists
We kindly inform you that the guided tours will be organised only during the week from monday to friday (never on saturday or sunday).
Guided Tours :
from the 16. of May to the 29. of June 2024 and
from the 07. of September to the 13. of October 2024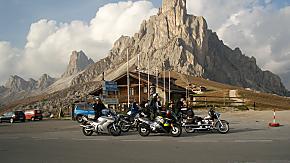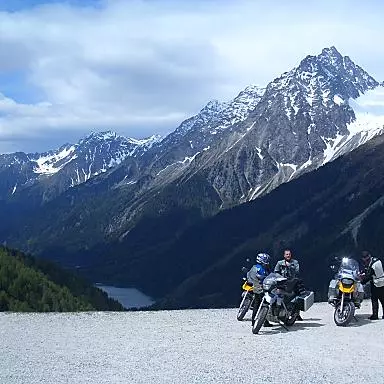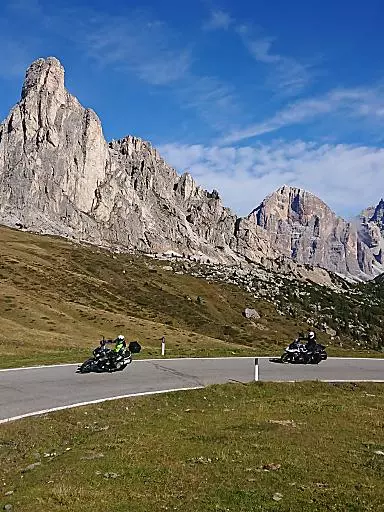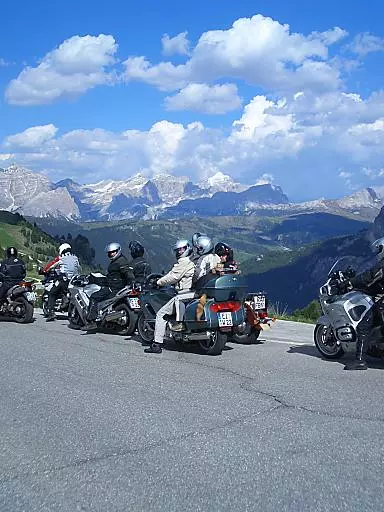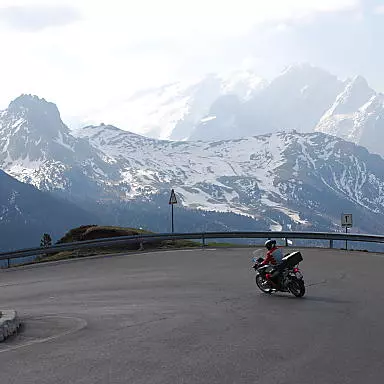 Offers and packages
your motorcycle holiday in the Dolomites